Archive May 2013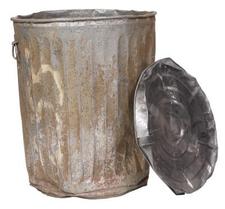 Aluminum: History, Technology and Conservation,
April 7-10, 2014

The International Council of Museums Committee for Conservation Metal Working Group, in partnership with the Foundation of the American Institute for Conservation and the Lunder Conservation Center, is pleased to announce the first ever conference on the history, technology and conservation of aluminum alloys.

Thank you to everyone who participated in the annual Angels Day yesterday– it was a great day, and collaborating with the AAM Reinforcement crew was awesome. Some preliminary numbers: 100 works of art were unframed and rehoused; 150 objects were photo-documented; condition-assessed, and rehoused; 40+ books were rehoused in four flap enclosures; 500 negatives were rehoused; 200 photographs were rehoused.
On Wednesday, June 26, the Lunder Conservation Center will be hosting a full-day symposium examining the conservation and restoration of works by Nam June Paik. Talks will focus on the exhibition, "Nam June Paik: Global Visionary." Presenters will discuss
The Washington Conservation Guild held it's Annual Business Meeting and election on Thursday May 2, 2013.  The Guild is extremely grateful to all those who agreed to run for office and to the membership who participated by filling out a ballot.  The election was extremely close, so rest assured, your participation made a difference to the Guild!