Archive October 2013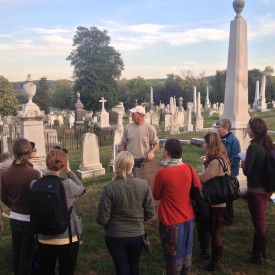 The WCG Interns and Fellows were joined by several other WCG professional members for a guided tour of conservation work in Congressional Cemetery on October 18. Howard Wellman lead the tour

The weather is supposed to be lovely, so please join us at the gatehouse to the cemetery at 4:30pm.  A walking tour of the cemetery and the current conservation work underway will be conducted by Howard Wellman.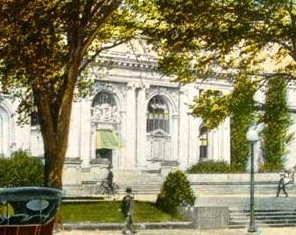 Please join the Washington Conservation Guild on Thursday, November 7, 2013 for the second meeting of the 2013/14 season.  Terry Drayman-Weisser will be giving a lecture "The Challenges of Preserving the Nimrud Ivories in Iraq"

The Defense Education Forum of the Reserve Officers Association invites you to a panel discussion.
Thursday, October 17, 2-4:30 pm
The Restoration of the National Academy of Sciences
A Special Event in conjunction with the Association for Preservation Technology – Washington, DC Chapter and the Foundation of the American Institute for Conservation of Historic and Artistic Works- will take place as planned, since the NAS is a private, nonprofit organization.