Archive November 2013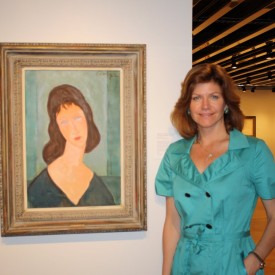 Please join the Washington Conservation Guild on Thursday, December 5, 2013 for the annual Holiday Party and Lecture of the 2013/14 season.  will be giving a lecture "Intent to Deceive; Fakes and Forgeries in the Art World"

National Air and Space Museum
2014 Summer Internships
Summarized by Jessica Ford, Winterthur/University of Delaware Graduate Fellow, Lunder Conservation Center, National Museum of American Art
This year the Washington Conservation Guild will be hosting its first Portfolio Day.

A Workshop with Henk van Keulen of the Cultural Heritage Agency of the Netherlands
Monday, November 18, 2013
MacMillan Education Center | Smithsonian American Art Museum
Unvarnished paintings can typically be cleaned by swab rolling the surface with water or aqueous solvents, except in cases where surfaces are sensitive to water or other solvents. In such cases, alternatives are mandatory, as dry cleaning, based on mechanical action.

Workshop with Bartosz Dajnowski
Wednesday, November 20, 2013
Luce Foundation Center, Luce Board Room | Smithsonian American Art Museum
Join Bartosz Dajnowski, Objects Conservator and Vice Director of the Conservation of Sculpture & Objects Studio, Inc., as he presents a three-session workshop about the use of laser ablation in cultural heritage conservation.  During the morning session, Dajnowski will introduce the process of laser cleaning, including concepts related to ablation parameters, the logistics of using lasers in museum settings, and an overview of lasers currently on the market.