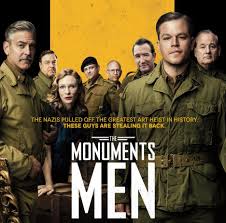 WCG Night at the Movies – Change of Date!!!
Due to the incoming weather, WCG Night at the Movies has been changed to Tuesday, February 18th. We will meet at 6:30 pm at the AMC Loews Uptown Theater.
Those who have not yet had a chance to reserve discount tickets may do so until noon on Monday, February 17 by sending an email to movie-rsvp@washingtonconservationguild.org
Where: AMC Lowes Uptown 1
3426 Connecticut Ave N.W., Washington, DC 20008
Metro accessible via Cleveland Park stop which will put you just north of the theater on Connecticut Ave.
When:
While the showing will be at 7pm, please arrive at the latest a 1/2 hour beforehand to pick-up your ticket/s.
Cost:
A limited amount of tickets will be available at $8.50. Cash or check will be the only accepted means of payment. Limit of two discounted tickets per person.