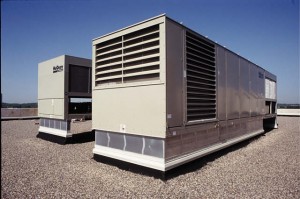 Thursday March 13, 2014
9:30 am to 4:30 pm
Limited spaces remaining.
The MacMillan Education Center of the Smithsonian American Art Museum.
8th & G St NW
Washington DC
$20 for WCG members, $50 for non-members
Please sign up by sending an email to rsvp-HVAC@washingtonconservationguild.org registration payment information will follow in the confirmation email.
This workshop develops a qualitative and quantitative analysis of energy use by HVAC systems for collection environments. Typical energy use for HVAC in museums, libraries and archives is discussed, and techniques to reduce energy consumption. It is appropriate for institutional and consulting conservators, as well as engineers, operating and maintenance staff.
Topics to be addressed include how buildings use energy, implications of energy use and sustainability issues, reducing energy use and costs, and alternative approaches and low-impact precedents.
This workshop presumes and is based upon the attendees already having a context for the preservation environment goals for temperature and humidity and its rationale. Links to online tutorials on these concepts will be provided to attendees before the workshop.
Mr. Lull is a graduate of the Building Technology program at MIT, a principal and senior conservation environment consultant at Garrison/Lull Inc., and Adjunct Associate Professor of Building Technology at New York University. He has formerly worked as a designer and project manager for architects, engineers and government agencies.
Mr. Lull has been an invited lecturer for many university, professional and state-sponsored training programs. He has made presentations at AIC, IES, ASHRAE and AIA, and has consulted to the National Bureau of Standards, and to the Department of Energy. He is active in ASHRAE and AIC, and has written several articles and papers on conservation environment issues in building construction. With the assistance of Paul Banks, he wrote Conservation Environment Guidelines For Libraries And Archives for the New York State Library, updated and republished by the Canadian Council of Archives. Chapters in the 1999 ASHRAE Handbook, and the ASHRAE Humidity Control Design Guide contain material he provided. He is listed in Who's Who In America, Who's Who In Science And Engineering, Who's Who In Finance And Business, and Who's Who In The World.
In the last 20 years, he has consulted on new or renovated environments on over 200 museums, libraries and archives, including: the Museum of Modern Art, the Nelson-Atkins Museum, Monticello, the new Mount Vernon Museum, the Harvard Depository, Widener Library; the new or renovated state archives in Alabama, Arizona, Delaware, Georgia, Mississippi, New York, Oregon, South Carolina, Utah; and the Bermuda Archives.