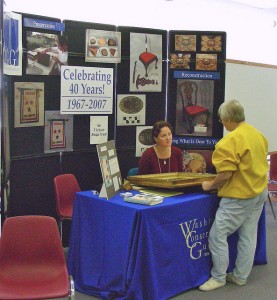 The WCG booth will make its annual outing to the Historical Society of Frederick County Treasured Heirloom Event on March 15.
http://hsfcinfo.org/events/index.htm#the
We need a few WCG members to help staff the booth from 9am to 3pm. Duties involve talking about general conservation topics with owners of all kinds of interesting and miscellaneous collections.
Please contact Nancy Pollak NRPollak@aol.com to volunteer!