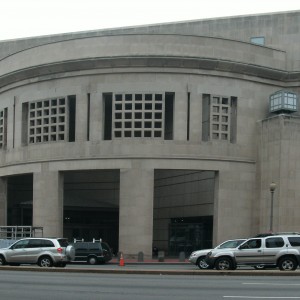 The WCG presents the Sixth Meeting of the 2013/2014 Season. Please join us Thursday, April 3, 2014 for our Annual Intern Talk Meeting at:
The United States Holocaust Memorial Museum
Classroom A, of the Gonda Center on the Lower Level of the Museum
100 Raoul Wallenberg Place, SW
Washington, DC 20024
http://www.ushmm.org
Reception: 5:00-6:00 pm
Lecture 6:00-7:00 pm
Speakers:
Marci Jefcoat
Consolidant Application for Polyurethane Ester Foam: The Treatment of a Headset from NASA's Skylab Missions
Isabella Black
Cheryl Porter Workshop Samples Ten Years Later: Examining Naturally Aged Verdigris
Geneva Griswold
Light as a Feather, Stiff as a Board: Highlights from the Objects Lab at The Walters Art Museum
Public Transportation:
The museum is near the Smithsonian stop of the Orange and Blue Lines.
There is limited street parking available.
Enter the USHMM from the plaza on the Raoul Wallenberg (15th Street) side. The conservation staff will be inside to direct you to the classroom for the meeting.
This event is free to WCG members, $5 for guests & non-members.
For more information about this meeting or WCG, please visit our website: www.washingtonconservationguild.org