Archive April 2014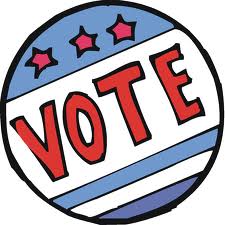 It is with great pleasure that we congratulate Stephanie Spence on her recent acceptance into a graduate training program in conservation. As a result of her good fortune she has asked to be removed from this year's ballot.

The Washington Conservation Guild will be holding elections at the Annual Business Meeting in May.
Please find attached the ballot for this year's elections. The membership will be electing officers for the positions of Membership Secretary and four new Directors. Additionally the members will be voting to extend the term of one of the current Directors and on amendments to the Guild's By-laws.

The National Museum of African Art, Smithsonian Institution, is pleased to offer a Kress Conservation Fellowship in ethnographic objects conservation for a one-year appointment beginning in the fall of 2014.
The Board of Directors of the Washington Conservation Guild is proposing the following changes (highlighted in blue) to its bylaws to reflect recent changes in the Washington DC laws that govern non-profits.  A vote to accept the changes will take place at the Annual Business Meeting on May 8, 2014.

WCG presents the final meeting of the 2013/2014 season. Join us Thursday, May 8, 2014 for our Annual Business Meeting and Raffle*