Archive September 2014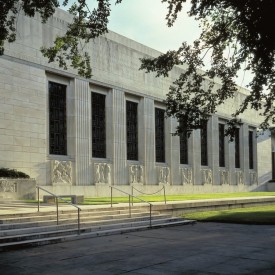 Please join us for a talk on October 21st at 5:00pm at the Folger Shakespeare Library in the Board Room.
Andre Eugene Page, Head of Preservation and Conservation at the Swiss National Library, Berne, Switzerland
"Collection Preservation at the Swiss National Library"
Reception with wine and cheese to follow.
Please rsvp to rsvpconserve@folger.edu
Space is limited to 50 attendees
Contract Conservation Work – National Archives The Conservation Lab of the National Archives and Records Administration (NARA) intends to issue a contract for conservation services for archival materials.
ASSOCIATION FOR PRESERVATION TECHNOLOGY WASHINGTON, DC
in collaboration with the Docomomo DC Chapter
announces
The Challenges of Preserving ModernMaterials & Assemblies
Friday, September 26, 2014, 8:00 AM – 5:00 PM
American Institute of Architects Headquarters
Washington, DC

Women in Preservation Special Event:
Architect Barbie: The Debate and Discussion 3 Years Later
A program and networking opportunity with the Co-Creators of Architect Barbie

With survivors dying in growing numbers and their live testimonies soon to be a thing of the past, Holocaust commemoration efforts are increasingly focused around preserving the belongings that contain their stories.

Muster Roll (After mending)RG94NYwar1812The National Archives and Records Administration (Washington DC area) has announced 3 openings for Conservator Technicians.

"Tudor Place Historic House and Garden is pleased to offer a complimentary house tour to members of the Washington Conservation Guild, available through the end of 2014.
Tudor Place, one of America's first National Historic Landmarks,  was built by Martha Custis Peter, granddaughter of Martha Washington, and her husband Thomas Peter, son of the first Mayor of Georgetown. 

WCG presents the SECOND Meeting of the 2014/2015 Season
Please join us Thursday, October 2, 2014 at the United States Holocaust Museum
for a presentation by Eric Breitung followed by a roundtable discussion:
EVALUATING STORAGE MATERIALS: ALTERNATIVES TO THE ODDY TEST
The Library of Congress uses the traditional metal coupon-based Oddy test to evaluate preservation materials and has begun developing a paper-based alternative that uses a Whatman No.1 cellulosic sensor to better relate test results to a paper-based collection. 

The WCG Outreach Booth will makes its annual appearance at the National Building Museum's "Big Build" event on Saturday, September 20, from 10 am to 4 pm. The event is located at 401 F Street NW, Washington DC.