Rare Book School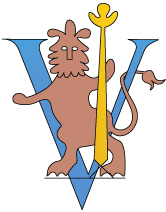 would like to draw your attention to the upcoming November 7th deadline for the Fath Scholarship for Artist and Artisans of the Book.
"These scholarships will be awarded to individuals who routinely engage in hands-on work with printed artifacts, and who are ineligible for funding or financial aid through their places of work. Bookbinders, letterpress printers, graphic designers, conservators, papermakers, printmakers, type designers, and other book artists and artisans are invited to apply. "
Rare Book School provides one-week intensive courses as continuing-education opportunities for students from all disciplines and levels to study the history of written, printed, and born-digital materials with leading scholars and professionals in the field. RBS is located in Charlottesville, VA on the campus of the University of Virginia.
Procedures for the scholarship application can be found at the website above and the upcoming schedule for summer 2015 courses should be posted in the next few weeks.