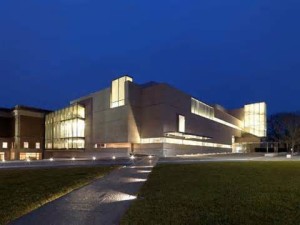 The Virginia Museum of Fine Arts has an exciting opportunity for a senior conservator to supervise, direct and perform all operations related to the examination, technical analysis, conservation research, documentation and treatment of a broad range of three dimensional objects in the permanent collection and on loan including sculpture, ethnographic objects, furniture, wooden objects, decorative arts and textiles. The Conservator will have public engagement and educational responsibilities such as leading laboratory tours; speaking to visiting groups; giving workshops, seminars and lectures; publishing articles and reports; responding to public inquiries; and advising museum staff in collections care. As a supervisor, the Conservator will also have managerial responsibilities in areas of policy and procedure, special projects, work flow, long-range goals, budget development, purchasing and staffing. For more information about the Virginia Museum of Fine Arts, please go to www.vmfa.museum.
Qualifications: Applicants must have a graduate degree from a recognized art conservation training program, specializing in the treatment of sculpture, ethnographic objects, furniture, wooden objects and decorative arts plus a minimum of 10 years of postgraduate experience or equivalent experience, education, and training. Additional experience with textiles is a plus. The successful candidate must have a thorough knowledge of conservation principles and practices; knowledge of analytical techniques frequently used in conservation; and knowledge of safe methods of handling chemicals and hazardous materials based on OSHA standards. Experience supervising staff is required. He/she must demonstrate the ability to propose and perform treatments based on an evaluation of the aesthetic, historic, and scientific characteristics of a wide range of materials; the ability to document treatments in written and photographic form; and skill in writing clear, succinct and accurate condition and treatment reports and proposals. He/she must be proficient in operating photographic and scientific equipment and experience in materials testing. Experience with common computer software is also required. The selected candidate will demonstrate leadership and management skills and the ability to work independently and in concert with other museum co-workers and outside contractors. The successful candidate must be able to wear a respirator and successfully pass a background check.
Faculty rank and salary based on qualifications and experience.
To apply, log onto the Commonwealth of Virginia Online Employment System at http://jobs.virginia.gov and submit your application, letter of intent and resume no later than 5:00 pm on January 2, 2015. Please contact the HR office at 804.340.1485 if you need assistance. The Virginia Museum of Fine Arts is accredited by the American Alliance of Museums. EOE
http://vmfa.museum/about/job-posting/sculpture-decorative-arts-conservator/