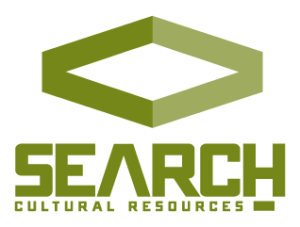 SEARCH is continuously seeking the top talent in the cultural resource management industry, and we have an immediate opening for the following positions:
Position: Large Objects Conservator/ Conservation Specialist
Status: Full time salary exempt positions
Office Location: Washington, D.C.
Description:
SEARCH is seeking two full time conservation professionals in the Washington, D.C area.  These positions involve the assessment, cleaning, and conservation of large painted metal objects in museum and outdoors environments.
Requirements:
- Master's degree in Museum Studies, Conservation, Curation, Preservation or a related field;
-Certification from a recognized conservation training program
-Minimum two years' experience in objects conservation
- Detail oriented, organized, and have strong communication skills and the ability to meet deadlines;
- Prepare detailed condition and treatment reports for objects with supporting photographic documentation;
- Conserve historic artifacts to the highest standard using multiple techniques;
- Knowledge of and ability to dispose of hazardous materials (lead paint) as needed
-Communicate effectively with clients to make reasonable recommendations in keeping with professional standards;
- Able to obtain government security clearances and military base access passes;
- Must have previous experience with 36 CFR 79, 48 FR 44716, and the Code of Ethics and Guidelines for Practice set forth by AIC in addition to training and varied experience in the application of standard practices, techniques, and methods of associated conservation treatments and understanding of related scientific fields;
-Ability to travel.
Physical Demands:
(The physical demands and work environment characteristics described here are representative of those that must be met by an employee to successfully perform the essential functions of this job. Reasonable accommodations may be made to enable individuals with disabilities to perform the essential functions).
Hearing- Able to hear normal conversations and receive ordinary information.
Vision-Average, ordinary, visual acuity necessary to conduct architectural inspections, conduct historical research, and prepare and inspect artifacts.  Clear vision at 20 inches or less and distant vision at 20 feet or more.
Physical Strength- conservation fieldwork may require indoor and outdoor working environments with variable temperatures. Moderate physical labor with the ability move or lift up to 40lbs. Ability to climb scaffolding unassisted and work at elevated heights. Ability to stand, crouch, crawl, climb, and reach to access objects for extended periods of time. Ability to use personal protective equipment (PPE) and ability to anticipate need for material handling equipment (MHE) such as a scissor lift or ladder and ability to obtain certifications for use of MHE.
SEARCH Summary:
SEARCH is a leading nationwide and global provider of cultural resources services to Government and Commercial customers in the Energy, Defense, Transportation, and Development markets.  As a full-service cultural resources company, SEARCH offers a multidisciplinary integration of our five divisions:  Archaeology, Maritime Archaeology, Architectural History, History, and Heritage Design.  Since 1993, SEARCH has conducted over 2,500 projects across 27 US States, 6 US Territories, and 16 countries in Oceania, Asia, Africa, Europe, the Americas, and the West Indies.  Our staff of professionals works from 15 offices nationwide, including Hawaii, Guam, and our 11,000-square-foot curation facility outside of Washington, DC.  Federal and State agencies have selected SEARCH for 33 IDIQ contracts as Prime and 43 IDIQs as Team Member.  We have supported each military service branch, 197 military installations, 14 USACE Districts, 13 NAVFACs, 9 state DOTs, 8 Federal agencies, and more than 50 energy projects.  SEARCH specializes in major projects and complex undertakings, and we have steadily expanded our staff, offices, services, and client base over the last 20 years.
Compensation:
Compensation is based upon education and experience.
How to Apply:
For immediate consideration for this position, please forward a cover letter, resume, salary history, short writing sample, and three professional references to Human Resources, HR@searchinc.com.  Candidates who do not submit all the requested documents will not be considered.  All inquires will be treated with discretion.
SEARCH is an equal opportunity employer and a drug-free workplace. Pre-employment drug testing and a criminal background check are conducted upon hire.
Go to www.searchinc.com for more information about SEARCH.