Archive February 2015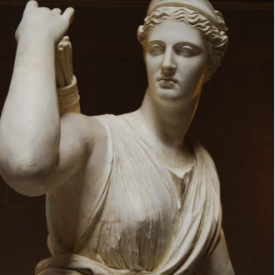 DO TO INCLEMENT WEATHER, THIS MEETING HAS BEEN POSTPONED.
Please come to the next meeting of the Washington Conservation Guild at MedChi in Baltimore on Thursday March 5, 2015.
Diane Fullick will present her work on plasters from the MOCA collection.
Submitter: Gary McGowan, Principle Objects Conservator, Cultural Preservation & Restoration[1]
Title: Preserving Maritime History
Date: January 8, 2015; Three Ring Meeting, Nautical Related
Summarizer: Ed McManus
The precepts of conservation include the preservation of cultural property including materials that hold scientific, historical, religious or social significance, irreplaceable legacy to be preserved for the future and opportunities for further study and enjoyment of our past. 

On December 4th, 2014, FBI Special Agent Gregg S. Horner talked about his work from 2006 to 2013 in the Washington Field Office of the FBI's Art Crime Team. The talk was given at the Folger Shakespeare Library's Haskell Center.

A two-day workshop: Monday, April 6 – Tuesday, April 7, 2015; 10 a.m. – 5 p.m.
The Walters Art Museum, Baltimore, Maryland
Organized by Terry Drayman-Weisser
Taught by Terry Drayman-Weisser and Bobby Mann
$220 AIC members; $400 non-members
Registration is first-come, first-served. Early registration is highly recommended, as the program is limited to 12 participants.
The Smithsonian Institution's Museum Conservation Institute (MCI) is looking for a student with graduate-level experience/training in archives, records, and information management and an interest in materials science or conservation to assist with the organization of MCI's Mecklenburg Materials Archive.