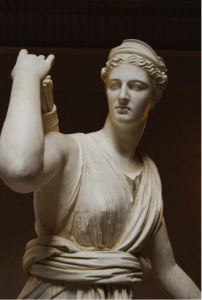 DO TO INCLEMENT WEATHER, THIS MEETING HAS BEEN POSTPONED.
Please come to the next meeting of the Washington Conservation Guild at MedChi in Baltimore on Thursday March 5, 2015.
Diane Fullick will present her work on plasters from the MOCA collection. In 1881, a large collection of plaster casts was purchased from studios in Paris, London and Rome for the newly-built Gallery of Art at the Peabody Institute in Baltimore. Due to expansion of the music conservatory, the cast collection, much diminished, was transferred to the Maryland Institute College of Art in 1924 for use in the classrooms. Conservation of these plaster casts began in 2008 and continues today. This talk will discuss the history and conservation of this group of plaster casts as well as the changes in popular opinion regarding the use of plaster casts.
The meeting will be held at MedChi, the Maryland State Medical Society, 1211 Cathedral Street, Baltimore, MD 21201
5:00 – 6:00 p.m.  Reception and Opportunity to View the Historic Medical Collections
6:00 – 7:00 p.m.  Speaker
Please enter MedChi from Maryland Avenue.  It is a brief walk from Baltimore Penn Station.
To get there, walk two blocks south on Charles St. Turn right onto Preston St
Walk one block and turn left onto Maryland Ave.  MedChi is a few buildings down on your right.
There are 30 parking spaces at MedChi and a paid lot across Maryland Ave.
The Cultural Center Light Rail station is also nearby.
This event is free to WCG members, $5 for guests & non-members.