Archive April 2015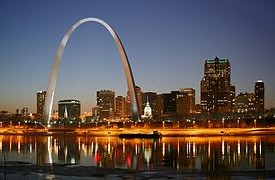 JOB DESCRIPTION: Paper Conservator  /Grade M (exempt)
REPORTS TO: Head of Conservation
SUPERVISES: Conservation Technician and grant funded interns
SPECIFICATIONS: Degree from an accredited conservation program or its equivalent and a minimum of 8-10 years conservation experience in paper conservation is required.  Prefer at least 2 years experience in administration and staff supervision.

There is a slight adjustment to the ballot. Robin O'Hern is now running for Recording Secretary rather than Director. Below, please find a link to the new ballot.
WCG Absentee Ballot for 2015 elections_Final
If you've sent absentee ballots in, please resubmit them.

Introduction: Through the generosity of the Connoisseur Society of George Washington's Mount Vernon, a paid summer internship is available in the conservation of objects in the fine and decorative arts collection for the summer of 2015.  The internship is open to current Art Conservation graduate students at a recognized Art Conservation graduate program or recent graduates thereof.


Dawn Wallace, a graduate conservation intern from SUNY- Buffalo State, presented work she has undertaken at the National Museum of American History (NMAH) for the exhibition "Hear My Voice: Alexander Graham Bell and the Origins of Recorded Sound" which opened January 2015.

Quinn Ferris is a graduate student at New York University's Institute of Fine Arts and is completing her fourth year internship at the University of Virginia. On April 2 she presented one of her on-going treatments as an example of collections stewardship at UVA and libraries and archives preservation.

It is the pleasure of the Nominating Committee to post the officer ballot to be voted on at the Guild's business meeting on May. If you would like to vote by absentee ballot, please send a request to membership@washingtonconservationguild.org. You will be furnished with a ballot. Ballots sent by email must be received by May 7 (election day); ballots sent by regular mail must be received by May 5, so they can be collected and counted.

The following press release is from the National Park Service:
Catherine Dewey Tapped to Lead
Washington – National Mall and Memorial Parks today named Catherine Dewey as the new Chief, Division of Resource Management, effective immediately. She has served in an acting position in that role since August, 2014.
"Catherine brings a wealth of cultural resource management and historic architecture program management to the park," stated Sean Kennealy, Acting Deputy Superintendent at National Mall & Memorial Parks.

Past President of the Washington Conservation Guild and Objects Conservator for the Smithsonian Museum of American Art, Hugh Shockey will be joining the staff of the St. Louis Art Museum as the head of conservation, effective August 10.
See the link below for the full press release and congratulations, Hugh!
press release St. Louis Art Museum
June 4, 2015
a one-day workshop at the National Building Museum, please click on the link below for more details