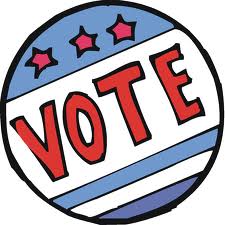 It is the pleasure of the Nominating Committee to post the officer ballot to be voted on at the Guild's business meeting on May. If you would like to vote by absentee ballot, please send a request to membership@washingtonconservationguild.org. You will be furnished with a ballot. Ballots sent by email must be received by May 7 (election day); ballots sent by regular mail must be received by May 5, so they can be collected and counted.
President (to serve one additional year)
Jane Klinger
Jane E Klinger is the Chief Conservator for the United States Holocaust Memorial Museum. She earned her Master of Fine Arts in Conservation in Florence, Italy at the Villa Schifanoia, Rosary College Graduate School of Fine Arts. After graduating, she worked on various projects in Belgium, Italy, and Israel. Her first American job was at Winterthur Museum, Winterthur, Delaware. She then became the Paper Conservator at the Smithsonian National Portrait Gallery. She has also worked at the National Archives and Records Administration. She has taught paper conservation in Brazil and Bolivia, has served as part of the teaching staff of the Society of American Archivists Preservation Management Training Program, and has presented papers to various professional groups in the United States and abroad. Ms Klinger is a Coremans Fellow in the Preservation Studies PhD program at the University of Delaware. She is a Fellow of the American Institute for Conservation, has served on its board and is currently President of the Washington Conservation Guild.
Vice President
Greta Glaser
Greta is currently working at the National Air & Space Museum as the conservator for the Evelyn Way Kendall Ballooning and Early Aviation Collection. Prior to NASM, she has also worked for the Colonial Williamsburg Foundation, Metropolitan Museum of Art, Smithsonian Institution Archives, and the Library of Congress. In addition, she continues to operate her private practice in order to serve clients with conservation needs in the D.C. area. Greta received her M.S. in Art Conservation from the Winterthur/University of Delaware Program in Art Conservation with a focus in photographic materials, and her B.A. in Art & Art History from the College of William and Mary. Greta has previously served WCG as the Intern & Fellow Coordinator and looks forward to working closely with the community over the next several years.
Treasurer
Lauren Iwanow
Lauren Iwanow directs studio administration, marketing efforts and strategic development for Hartmann Fine Art Conservation Services, Inc. in Carlisle, PA. A graduate of the University of Massachusetts Amherst's Isenberg School of Management, she specializes in corporate strategy and branding. Prior to joining Hartmann Conservation, Lauren was part of the PR and marketing team at the Major League Baseball Players Association and the non-profit MLB Players Trust foundation, where she drove youth volunteer engagement, coordinated grant and scholarship campaigns, developed social media strategy, and managed nationwide philanthropic programs and events. She also previously served as a financial manager for marketing initiatives promoting the Winter Dew Tour. An avid traveler with a passion for public service, Lauren also has extensive experience with international disaster assistance and humanitarian outreach.
Director (vote for one)
Christina Finlayson
Christina Finlayson is currently working on contract in the National Portrait Gallery's conservation lab as a photographs conservator. She was awarded a Master of the Arts and Certificate of Advanced Study in Art Conservation from SUNY-Buffalo State College in 2010, where her specialization was in works of art on paper and photographic materials. Prior to attending graduate school she was employed for three years as conservation technician/registrar for Paul Messier LLC, a private photographs conservation studio in Boston, Massachusetts. She has held additional internships and fellowships at the Smithsonian-Freer/Sackler Gallery, Fine Arts Museums of San Francisco-Legion of Honor, San Francisco Museum of Modern Art, and the Museum of Fine Arts-Boston.
Robin O'Hern
Robin is a contract objects conservator at the National Air and Space Museum. Robin has completed internships at the Walters Art Museum and other locations in the Northeast and abroad. Robin has a MA in the Conservation of Archaeological and Ethnographic Conservation from the UCLA / Getty conservation program. After graduate school, she was the Andrew W. Mellon Fellow in Object Conservation at the National Museum of the American Indian. She is an Associate member of the American Institute for Conservation and has served on their Sustainability Committee for four years.
Christina St. Germain
Christina is a Conservator of Paintings at the ARTEX Conservation Laboratory (full-time since 2009). Christina has a Master of Art Conservation (Paintings) from Queen's University (2009) and a Bachelor of Arts and Sciences in Art Conservation from University of  Delaware (2006) with 9 ½ years of painting conservation training and experience including management of conservation projects for the U.S. Capitol and Maryland State Archives. She is a Professional Associate member of the American Institute for Conservation (AIC).
Below is a link for the absentee ballot, which includes instructions for submitting it.
WCG Absentee Ballot for 2015 elections_Final