Archive April 2015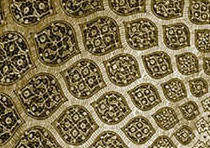 On the occasion of International Day for Monuments and Sites 2015, US/ICOMOS in partnership with the National Building Museum invites you to a talk on April 17 from 10 to 11:30 am by Mr. Mounir Bouchenaki, Director of the Arab Regional Centre for World Heritage. The event is free but tickets are required. Tickets may be ordered here.
This coming Saturday, April 11th, 9:00-4:30, The Johns Hopkins Archaeological Museum holds it Third Student Symposium, featuring the research work on objects in the museum collection by both undergraduate and graduate students.

Friday, April 17
Meyer Auditorium
Freer Gallery of Art
Smithsonian Institution
Washington D.C.
2:00 p.m. Panel
Plenary and reception to follow. Registration required.

The Washington Conservation Guild presents the final meeting of the 2014/2015 season. Join us Thursday, May 7, 2015 for our Annual Business Meeting and Raffle.*