Archive June 2015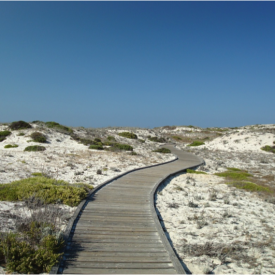 Asilomar Conference Grounds and State Park
Pacific Grove, Monterey, CA
September 29 — October 2, 2015
WAAC is seeking exciting and thought-provoking papers in all areas of conservation and related fields. In the best of WAAC tradition, a wide range of presentations are eligible for consideration. We are particularly interested in papers that push the boundaries and challenge the profession to re/consider roles, responsibilities, techniques, and ideas.

Presented by Intangible Cultural Heritage at the Smithsonian.
When:  10-11am on Thursday, June 25, 2015
Where: Smithsonian Center for Folklife and Cultural Heritage, conference room. Capital Gallery, Suite 2001, 600 Maryland Ave. SW, Washington, D.C. 20024
In conjunction with the 2015 Smithsonian Folklife Festival, which features the country of Peru, the Smithsonian Institution's Intangible Cultural Heritage initiative cordially invites you to attend an informal conversation about cultural diplomacy with Ambassador Brian Nichols (USA) and Ambassador Luis Miguel Castilla (Peru).

June 25, 2015, 1:30 – 5:30 P.M.
Freer Gallery of Art, Meyer Auditorium, 1050 Independence Ave SW Washington DC
Co-hosted by the Smithsonian Institution and The George Washington University, this symposium and panel discussion will bring together cultural heritage and tourism scholars and practitioners to explore the potential for greater collaboration and positive social and economic impact.
Please join the National Archives staff as they celebrate and remember Kathy on June 19, 2015, from 1:00 to 3:00
Lecture Rooms D and E at Archives II, see below for more details
It is with profound sadness that we tell you of Kathy Ludwig's passing on Saturday, May 16, 2015 after a long struggle with cancer.

The Smithsonian's Museum Conservation Institute (MCI) is seeking Physical Scientists (Conservation) to conduct research on works of art, antiquities, and other objects of cultural value through scientific examination, identification, and analysis of their materials.