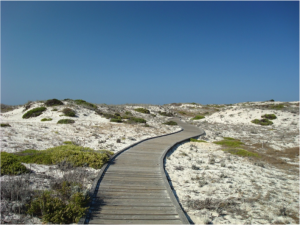 Asilomar Conference Grounds and State Park
Pacific Grove, Monterey, CA
September 29 — October 2, 2015
WAAC is seeking exciting and thought-provoking papers in all areas of conservation and related fields. In the best of WAAC tradition, a wide range of presentations are eligible for consideration. We are particularly interested in papers that push the boundaries and challenge the profession to re/consider roles, responsibilities, techniques, and ideas.
Papers related to the topic of California art and history are especially welcome, as this will be the unofficial theme of the meeting. (Other events related to this theme include the Angel's Project, which will take place on Tuesday, September 29, at the Carmel Mission; and a behind-the-scenes tour of the Monterey Art Museum's La Mirada adobe building on Friday, October 2.)
Please keep in mind that individual sessions will be 20 minutes in length. However, suggestions for multi-session panels, incorporating multiple speakers, will also be welcomed.
New to WAAC this year: Call for Tips and Tricks!
The multidisciplinary context of WAAC is the perfect opportunity to present your clever, creative, and above all, practical solutions to everyday (or more esoteric) conservation challenges. Finally, conservators across all specialties will be able to learn tricks of the trade from each other!
Please submit your clever ideas (to be presented as succinctly as possible so can fit everyone into the session!). We look forward to hearing about them.
Questions and proposals can be submitted to:
Catherine Coueignoux
president@waac-us.org
Please submit abstracts / tips and tricks no later than August 1, 2015.
Please see the Annual Meeting website for more info:
http://cool.conservation-us.org/waac/meeting/index.html