Conservator (Exhibits & Loans)-National Museum of American History
Smithsonian Institution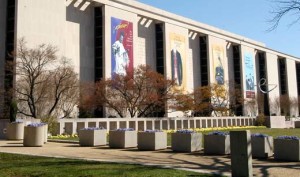 Washington, D.C.

POSITION INFORMATION: Full-Time, Permanent – Federal
SALARY RANGE: $63,722.00 to $82,840.00 / Per Year
OPEN PERIOD: Thursday, July 2, 2015 to Thursday, July 16, 2015
SERIES & GRADE: GS-1001-11
PROMOTION POTENTIAL: 12
This position is located in Preservation Services, Office of Curatorial Affairs, within the National Museum of American History (NMAH). The employee is responsible for the coordination and organization of conservation activities related to NMAH exhibits and loans, and conservation treatment of exhibit and loan objects.
Duties:
Serves as the conservation coordinator among the conservation labs and on loan and exhibit teams. Advises on the development of conservation plans, schedules to ensure they are synchronized with each other.
Performs reviews and provides feedback on conservation-related aspects of exhibit and loan plans.
Carries out conservation work on objects with a wide range of structures, materials, significance, age, and condition. Develops conservation treatment proposals, recommends treatments, and obtains curatorial approval on recommended treatments.
For more information and application instructions, https://www.usajobs.gov/GetJob/ViewDetails/408793700