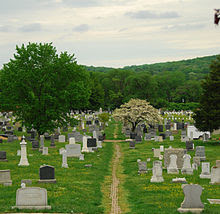 The Washington Conservation Guild Presents the first meeting of the 2015/2016 season. Please join us September 3, 2015 for our Annual Meet and Greet at Congressional Cemetery.
Congressional CemeteryWalk the beautiful grounds, mingle with colleagues, and get to know new members. Tours will be available to learn about the Congressional Cemetery's interesting past.
Location: Congressional Cemetery, 1801 E St SE, Washington, DC 20003
Time: 5:00 p.m. – 7:00 p.m.
The closest Metro station is Potomac Ave (Blue/Orange/Silver line). Street parking is available.
The event is free to WCG members, $5 for guests & non-members. For more information about this meeting or WCG, please visit our website.
www.washingtonconservationguild.org