Archive October 2015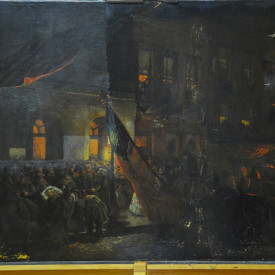 The National Park Service has the portrait of the mortally wounded Lincoln cleaned and restored for the first time in 35 years.

NASM has an opening for a new position- Full time objects conservator, GS 11. This position is located in the Conservation Unit of the Collections Division of the Smithsonian Institution National Air and Space Museum (NASM), which is responsible for properly protecting the National Collections of aeronautics and space artifacts in perpetuity and guaranteeing intellectual as well as physical control over those collections.