Archive December 2015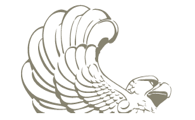 The National Archives and Records Administration (Washington DC area) will be announcing opening for two GS-11/12 Conservators.  These are permanent full time positions with areas of focus in book and paper records of archival significance.
WCG presents the fifth Meeting of the 2015/2016 Season. Please join us Thursday, January 7, 2016 for our Annual "3-ring Circus." Three concurrent sessions preceded by a reception and exhibitors' showcase.

The Smithsonian's Museum Conservation Institute (MCI) is offering short-term opportunities to work on research and conservation projects with staff members.  The internships are intended mainly for the summer of 2016, but consideration will be given to projects at other times during the year.

The Smithsonian Museum Conservation Institute in conjunction with the NSF REU Sites Program is offering short-term opportunities for undergraduates to work on research projects with staff members of its technical studies and research group, contingent on continued funding.
The National Museum of the American Indian (NMAI) is offering up to two 10-week (June 6, 2016 – August 12, 2016) internships in ethnographic artifact and textile conservation funded by the Andrew W. Mellon Foundation.
Individuals interested in entering conservation graduate program specializing in Native American ethnographic and archaeological objects: organic and inorganic materials.

The Library of Congress is proud to announce that it is accepting applications for its competitive 2016 Junior Fellows Summer Intern Program http://www.loc.gov/hr/jrfellows/about.html from now through Friday, January 22, 2016.
The National Museum of the American Indian (NMAI) offers two fellowships in ethnographic and archaeological object and textile conservation, funded by the Andrew W. Mellon Foundation. Fellowships, awarded for one year with a possible one year renewal, commence fall 2016
With support from the Charles E. Culpeper Foundation, the National Gallery of Art is offering a fellowship in the scientific research department.
The conservation division of the National Gallery of Art is seeking applications for fellowship positions in paper conservation, objects conservation, and modern and paintings conservation.  The fellowships are supported by the Andrew W. Mellon Foundation and the Charles E. Culpeper Foundation.  The three-year fellowships will commence in the fall of 2016