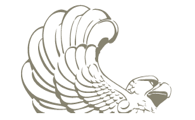 The National Archives and Records Administration (Washington DC area) will be announcing opening for two GS-11/12 Conservators.  These are permanent full time positions with areas of focus in book and paper records of archival significance.  Duties include the assessment and treatment of paper-based and bound records to permit access, digitization, and exhibition; preventive conservation; and training other conservators, conservation technicians, and interns in conservation techniques.  The postings will open January 4 and close Friday, January 15, 2016.  Please check USAJOBS on January 4 for more information about the positions and the application process, or let us know if you would like us to send you a link when the positions are posted.
We are also projecting postings for two additional GS 13 positions with areas of specialty focused on conservation support of digitization or exhibition.
For additional information, please contact either Terry.Boone@nara.gov or Amy.Lubick@nara.gov.