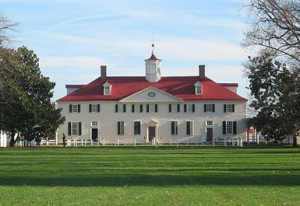 George Washington's Mount Vernon is offering a paid summer internship in the conservation of objects in the fine and decorative arts collection for the summer of 2016.  The internship is open to current Art Conservation graduate students at a recognized Art Conservation graduate program or recent graduates thereof.  Proof of authorization to work in the United States required.
Responsibilities:  Under the supervision of the collections conservator, the intern will assist with the conservation needs of the department.  Examples of projects include treatment of objects related to an upcoming museum exhibition, as well as ongoing treatment and coating of silver and other metal objects in the mansion at George Washington's Mount Vernon.  Other activities can be tailored to the interest of the intern where possible.
Hours and Compensation: This internship will be 5 days per week for 8-12 weeks, with a flexible start date in May or June.  Compensation in the amount of $5,000 (gross) is offered, payable on Mount Vernon's bi-weekly pay schedule.  Applicants are responsible for their own housing and travel arrangements, as well as insurance and must be able to provide proof of eligibility to work in the United States.   Mount Vernon is happy to work with the intern's academic program to provide credit for the internship period.
Please apply online via our website including a cover letter, resume and contact information for two professional/job related references: http://www.mountvernon.org/about/employment/open-positions-at-mount-vernon/?gnk=job&gni=8acf16914c96da5b014ca393b57600e6