Archive February 2016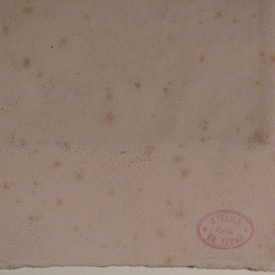 The Library of Congress Conservation Division is pleased to announce a lecture given by New York-based Paper Conservator Sarah Bertalan on Foxing and Reverse Foxing: Condition Problems in Modern Paper and the Role of Inorganic Additives on Monday, February 29, from 11:00 am – 12:00 noon

Please come to the next meeting of the Washington Conservation Guild at MedChi in Baltimore on Thursday March 3, 2016. A conservator and a curator at the National Museum of American History discuss the history, conservation and exhibition of a self-made coal miner's prosthetic leg.

Amber Kerr, paintings conservator at the Smithsonian American Art Museum, talked about the use of social media and how to streamline the process in her 3-Ring Circus presentation titled Lets#This: Social Media Tips for Public Outreach. Kerr has served as the social networking editor for the International Institute for Conservation of Historic and Artistic Works (IIC) since 2009


This is a special invitation for a behind the scenes tour of the restoration work in the Main Hall at Union Station. Join members of The Gilders' Studio and  the restoration team  for an up close and personal look at the final phase of  gilding and plaster restoration high above the floor of Main Hall.