Archive April 2016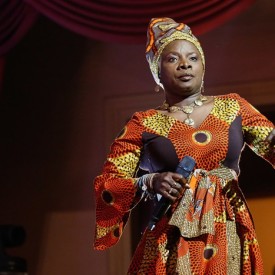 The seminar will explore efforts to sustain local artistic practices and cultural identities as the world becomes increasingly globalized.
The Annual Business Meeting, Election of Officers and Raffle is on May 5, 2016. Come join the fun at this beautiful roof-top venue that over looks the District of Columbia!

The WCG Outreach Booth will be participating in the Literary Hill Bookfest (www.literaryhillbookfest.org) held on May 1st in the North Hall of Eastern Market. Join us as we discuss conservation topics and the WCG to the D.C. community.

As we come to the end of another WCG year, I would like to thank all of you who have contributed to the success of our meetings, intern tours, and special opportunities. I would also like to thank those of you who took advantage of the programs we offer and joined us each month. All of you demonstrated through your speaking, arranging meeting space, contributing ideas, or simply showing up, that you value WCG and its efforts to grow the community.

The WCG Nominating Committee would like to present the attached nominations for the 2016-2017 election of officers and Board of Directors.  The ballot of candidates is attached and will be voted on at the WCG Business Meeting on May, 5th, 2016.  If you would like to vote by absentee ballot, please send a request to membership@washingtonconservationguild.org.