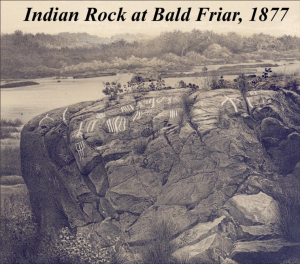 Through the generosity of the Maryland Historical Trust's Heritage Preservation Fund, a paid internship project is available this fall/winter at the Maryland Archaeological Conservation Laboratory.  The position is open to current and recent graduates of a recognized Conservation graduate program.  
Responsibilities: Under the supervision of the Head Conservator, State Curator and State Terrestrial Archaeologist, the intern will focus on a survey of Native American petroglyphs as well as developing and implementing a conservation strategy for their storage and preservation.   A familiarity with stone conservation is preferred but not necessary.  
Hours and Compensation: This internship will be 5 days per week for 12 weeks, starting in mid-to-late October.  Compensation in the amount of $7,200 (gross) is offered.  Applicants are responsible for their own housing and travel arrangements.  The MAC Lab is happy to work with the intern's academic program to provide credit for the internship period.
For additional information regarding the scope of the project and to submit your CV with cover letter, please contact Nichole Doub at n.doub@maryland.gov