Archive November 2016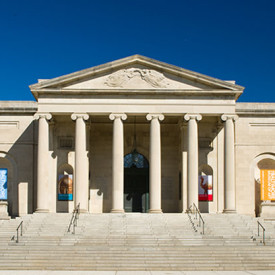 The Baltimore Museum of Art seeks candidates for the position of Director of Conservation, an endowed position. The Director is responsible for managing the conservation department's activities including treatment, research, and overall care and preservation of the collection.

Christine Smith's "Yours Respectfully, William Berwick: Paper Conservation in the United States  and Western Europe, 1800 to 1935″ was just published. This history of 19th- and early 20th-century paper-conservation practices in the United States and Western Europe

The Italian Cultural Institute presents a series of lectures, which will take place on November 10 at 7 pm at the Italian Embassy. More information regarding the lecture and RSVP'ing can be found here.

The Washington Conservation Guild presents the THIRD Meeting of the 2016/2017 Season
Thursday, November 3, 2016 at The Walters Art Museum
We continue our 50th Anniversary Celebration with a reception from 5:00 to 6:00 and the following talk and tour from 6:00 to 7:00
"The Face that Launched Ten Thousand Conservation Hours: Investigation & Treatment of the Walters 'Helen of Troy' Spalliere Panel Series"
The WCG's second meeting of the season was hosted at ARTEX Fine Art Services in Landover, Maryland.
As part of the WCG 50th anniversary celebrations, the Washington Conservation Guild, Potomac Section of the American Industrial Hygiene Association, and the Smithsonian Institution's Office of Safety, Health & Environmental Management Present a Professional Development Seminar, "Control of Health and Safety Hazards in Museums and Collection Care." Here is the schedule of speakers.
Tuesday, November 8, 2016
9am – 5pm, (5-7 pm: Stay to enjoy the Galleries + Social Time in the Courtyard!)
Cost is $60 including lunch
Smithsonian American Art Museum: McEvoy Auditorium