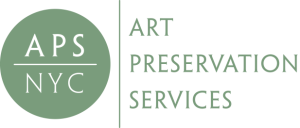 Art Preservation Services will be introducing a unique work light designed specifically for the conservation field at the annual Three-Ring reception.
The Connolux Conservation Task Lamp provides
Optimum color rendering properties
Extremely high light ouput
Multiple options for light distribution
Energy efficient design with a low heat ouput
Lightweight and compact design
Art Preservation Services is generously offering one of the lamps (list price $985.00) for the WCG Visit Our Exhibitors Raffle. You must be a WCG member to participate.
Other exhibitors to visit at the reception are:
AIC/FAIC     Archival Products     Artex      Bruker     Gaylord     Hirox
Hollinger/Metal Edge     Image Science Associates     Leica     Talas
Spacesaver Interiors     Tur-Vue     University Products
The reception will take place January 5, 2017 at the Smithsonian S. Dillon Ripley Center at 5:30 pm. For more details go to www.washingtonconservationguild.org