Archive March 2017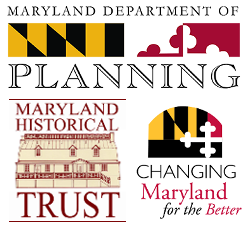 Conservation Project at the Maryland Archaeological Conservation Laboratory
Maryland Department of Planning/Maryland Historical Trust/Jefferson Patterson Park and Museum
Opening Date:  March 20, 2017
Closing Date:   April 10, 2017
Salary: Not to exceed $7,200; $15/hour
Employment Type: Temporary
Work Location: St. Leonard, Calvert County, MD 

On Wednesday, April 12, 2017, at 11:00 am in the Library of Congress James Madison Memorial Building, Alberto Campagnolo (CLIR/DLF/Mellon Fellow for Data Curation in Medieval Studies, Preservation Research and Testing Division, Library of Congress) will present the lecture: From Words to Diagrams: An Automated Visualization of Historical Bookbinding Structures. Researchers use both images (pictures and drawings) and verbal descriptions (words) to document artifacts.

Book Discussion Explores How Arab Papermaking Came to Italy
The Arab art of papermaking by hand came to Italy in the 13th century, specifically to the city of Fabriano. In "Fabriano: City of Medieval and Renaissance Papermaking" (Oak Knoll Press, in association with the Library of Congress, 2016) Sylvia Rodgers Albro discusses how the Italian city was well-positioned to develop as the heart of this artisan craft.