Book Discussion Explores How Arab Papermaking Came to Italy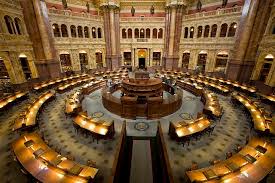 The Arab art of papermaking by hand came to Italy in the 13th century, specifically to the city of Fabriano. In "Fabriano: City of Medieval and Renaissance Papermaking" (Oak Knoll Press, in association with the Library of Congress, 2016) Sylvia Rodgers Albro discusses how the Italian city was well-positioned to develop as the heart of this artisan craft.
Albro will discuss and sign her work on Tuesday, March 7, at noon in the Pickford Theater, third floor, Madison Building, 101 Independence Ave. S.E. This Books & Beyond event is co-sponsored by the Library's Center for the Book and Publishing Office. It is free and open to the public; no tickets are required.
In her book, Albro describes details of the technical advancements introduced by Fabriano, including machinery, use of watermarks and improvements in the physical process of papermaking.
Sylvia Rodgers Albro is a senior paper conservator at the Library of Congress, where she works on the technical examination of works on paper from the Library's collections of rare materials. She has spent time in Florence, Italy, where she first learned about art conservation.
Founded in 1800, the Library of Congress is the nation's first federal cultural institution and the largest library in the world. The Library seeks to spark imagination and creativity and to further human understanding and wisdom by providing access to knowledge through its magnificent collections, programs, publications and exhibitions. The Library's Center for the Book, established by Congress in 1977 to "stimulate public interest in books and reading," is a national force for reading and literacy promotion. A public-private partnership, it sponsors educational programs that reach readers of all ages through its affiliated state centers, collaborations with nonprofit reading promotion partners and through the Young Readers Center and the Poetry and Literature Center at the Library of Congress. For more information, visit read.gov.