Conservation Project at the Maryland Archaeological Conservation Laboratory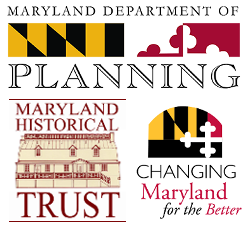 Maryland Department of Planning/Maryland Historical Trust/Jefferson Patterson Park and Museum
Opening Date:  March 20, 2017
Closing Date:   April 10, 2017
Salary: Not to exceed $7,200; $15/hour
Employment Type: Temporary
Work Location: St. Leonard, Calvert County, MD 
The Maryland Archaeological Conservation Laboratory ("MAC Lab"), a sub-program of the Maryland Historical Trust (Maryland Department of Planning) located at Jefferson Patterson Park and Museum in St. Leonard, Calvert County Maryland, is seeking an entry-level Conservator of archaeological materials for a short-term project.
The Conservator will work under the direction of the MAC Lab's Head Conservator on a collection of Native American petroglyphs, housed at the MAC Lab.  The 12-week project will include a detailed inventory and condition survey, surface cleaning of the petroglyphs, the development of a conservation strategy, and rehousing.
The position is open to current graduate students and recent graduates of an accredited Conservation graduate program.  Experience in stone conservation is desirable, but not required.  The applicant must be able to lift 50 pounds, work on ladders or in crouching positions, have experience with taking and processing photographs, and experience with computers operating the Windows Office Suite (Work, Excel and Access), or other equivalent computer software programs.  Prior training in health and safety and the use of lifting and moving equipment is desired. The applicant must be a US citizen or have a currently valid work visa.
The Conservator will receive compensation in an amount not to exceed $7,200, based on the number of hours worked during the 12-week project period at a rate of $15.00 per hour.
The following must be submitted no later than 5:00 pm on the closing date above in order to be considered for this position:
Cover letter explaining your interest in this position.
Resume containing academic and professional histories.
Contact information for professional references.
If submissions are incomplete, the application may be removed from consideration.  Submissions received after the closing date will not be accepted.
All items should be send by email to, and all inquiries directed to:
Nichole Doub
Head Conservator, MAC Lab
410-586-8577
n.doub@maryland.gov