Our apologies, the lecture "Variation and Change: A History of Time-Based Media Conservation"- will not take place.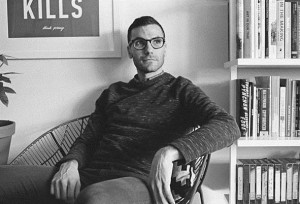 Lecturer: Ben Fino-Radin
Monday, April 17, 2017, 4:00 pm
Smithsonian American Art Museum, MacMillan Education Center
Link: http://s.si.edu/2nMFmHQ
The twentieth century witnessed an unprecedented explosion of new materials for artistic experimentation—broadcast television, analog video, personal computers, the World Wide Web, virtual reality. Despite this, it was not until the twenty-first century that a conservation specialty dedicated to these materials emerged.
Today, media conservators are now in leadership roles, philanthropic support for training initiatives is increasing, and time-based media art is experiencing an ever growing presence in the commercial art market. Join us as Ben Fino-Radin, founder of Small Data Industries, provides an inside look at the emergence and evolution of this brave new world of time-based media art conservation.
The lecture will not be webcast, but will be available on the museum's YouTube channel at a later date.