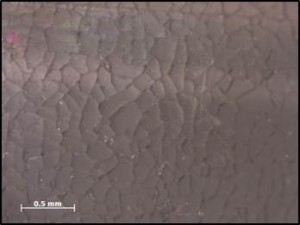 The George Washington School of Engineering and Applied Science Department of Biomedical Engineering (BME) is seeking a full-time Post-Doctoral Scientist to help with an NEH-funded research project entitled, "Glass at risk: simple tools for detecting unstable glass in 19th century cultural heritage collections,"  to develop, apply, and simplify a set of imaging methods to characterize glass and its degradative processes. More information on the project can be found at: https://www.loc.gov/collections/dayton-c-miller-collection/articles-and-essays/laurent-glass-flutes/technical-study/
Under supervision of the Principal Investigator and co-Principal Investigators at the Library of Congress and the Catholic University of America, but acting with a high degree of independence, the incumbent will have duties that include:
Assists with a wide range of scientific analyses related to the project, including but not limited to: X-ray fluorescence (portable and scanning), scanning electron microscopy (SEM) and other microscopy techniques, various spectral, confocal and other imaging modalities, inductively coupled plasma optical emission spectrometry (ICP-OES), multiphoton confocal microscopy, optical coherence tomography, and 3D fluorescence spectroscopy.
Collects and organizes information to support research for this project: executing surveys and preparing data for reports related to the research, including, but not limited to: the assessment and characterization of glass; collection and assessment of environmental and aging data; materials degradative processes and the assessment of effective conservation protocols, and preventive conservation measures.
Organizes research reports and studies to identify, evaluate, and implement preservation practices. Assists project members to provide service and information to relevant audiences, including consultants, conservators, curators, scientists, and the public; delegates activities, including presentations, meetings, reports, and publications as required.
Performs other project-related duties, as assigned. The omission of specific duties does not preclude the supervisor from assigning duties that are logically related to the position.
Requires a PhD in physics, materials science, chemistry or a related science background and extensive experience working in a scientific laboratory and conducting research. Previous experience with imaging modalities and experience interpreting and linking scientific datasets (statistics and data analysis) is preferred. A background in cultural heritage science is also preferred, but not required. Successful Completion of a Background Screening will be required as a condition of hire.
The university is an Equal Employment Opportunity/Affirmative Action employer that does not unlawfully discriminate in any of its programs or activities on the basis of race, color, religion, sex, national origin, age, disability, veteran status, sexual orientation, gender identity or expression, or on any other basis prohibited by applicable law.
Closes 06/01/2017.
To apply and for more information, go to https://www.gwu.jobs/postings/41819.