Registration has been extended to Friday, June 16th!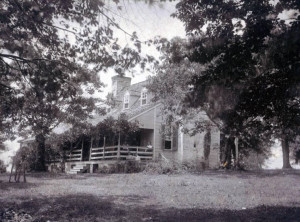 Summer Picnic 2017 801 E. Main Street, Berryville, Va
Date: Saturday, June 17, 2017 10:00 AM EDT
Summer picnic and tours of the Historic Clermont Farm in Berryville, VA!
Join APT DC and the Latrobe Chapter of the SAH for this great opportunity to visit the farmhouse and outbuildings at Clermont Farms. This 18th century site, donated in 2004 by Elizabeth Rust Williams to the Department of Historic Resources of the Commonwealth of Virginia, is a 360-acre laboratory for research into history, historic preservation, and agriculture. The farm is operated by the Clermont Foundation. This well-preserved cultural landscape is home to structures from the 1770s to the 1970s and attendees will have the opportunity to visit many of the buildings, including witnessing the ongoing preservation efforts at the 1820s slave dwelling. We will also be having a picnic at the barn between our morning and afternoon tours! APT and SAH members are invited to bring their families and join us for this fun event. The agenda follows*:
10 a.m. Guests arrive, parking along the driveway, and gather at the barn.
10:15 a.m.- First tour (1917 Barn, 1849 Corn House, and 1857 Spring House Dairy)
12:00 p.m.- Lunch (Buffet-style with options for our vegetarian friends)
1:30 p.m.- Second tour (1823 Slave Dwelling, 1777+ Main House, 1803 Smoke House)
*Exact tour locations and timing may be subject to change at the discretion of Clermont Farm staff.
Cost: Adults and Kids over 12- $10/ea.
Kids 12 and under- Free
Registration closes June 16th.
Are you planning to attend the whole event? Are you able to offer a ride (appx. 1 1/2 hrs. from D.C.)? Or are you looking for a ride? SAH's John Sandor will be coordinating carpooling for the event. We'd like everyone who wants to attend to be able to do so, please be a peach and offer a seat!
Your registration fee covers the cost of a lovely picnic lunch on the grounds at the Clermont Farm. We are presenting it buffet-style, and have a lot of great options for our vegetarian friends to enjoy!
More information and online registration: Summer Picnic 2017