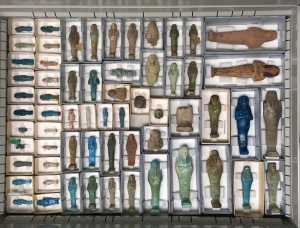 The primary function of this position is to rehouse and photo document objects in the Johns Hopkins Archaeological Museum to increase access to the museum collection for the purposes of study, teaching, research and visitation by Johns Hopkins University faculty, students, staff and members of the general public.
Applications received by the 1st of August will be given priority.
Qualifications
Bachelor's Degree in archaeology, art, art history, museum studies or a related field highly preferred. Requires two years of experience working with artifacts in a museum context. Experience in collections management or conservation preferred.
The complete job posting can be found here.