Archive August 2017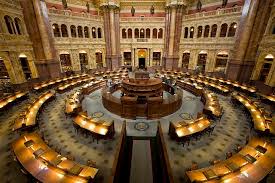 On Tuesday, August 29, 2017, at 1:30 pm in the Library of Congress James Madison Memorial Building, Andrew Davis (Chemist, Preservation Research and Testing Division, Library of Congress) will present the lecture: Centuries of Cellulose: Lessons Learned from the Molecular Analysis of Cellulose in Aged Paper Collections. 

The Washington Conservation Guild is pleased to present the FIRST meeting of the 2017/2018 season!
Please join us Thursday, September 14, 2017 from 5:00 – 7:00 p.m. in the space we have reserved upstairs at SHAKE SHACK in Union Station.
LET'S KICK OFF THE 51st SEASON OF THE WASHINGTON CONSERVATION GUILD
with
50 Shakes for 50 Years!