The Washington Conservation Guild is pleased to present the FIRST meeting of the 2017/2018 season!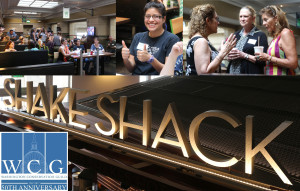 Please join us Thursday, September 14, 2017 from 5:00 – 7:00 p.m. in the space we have reserved upstairs at SHAKE SHACK in Union Station.
LET'S KICK OFF THE 51st SEASON OF THE WASHINGTON CONSERVATION GUILD
with
50 Shakes for 50 Years!
Once again, in honor of our 50th year, the first fifty members will receive a free milkshake!!! Don't worry, you can renew your membership at the meeting and join in on the frosty fun!
This September, meet and reconnect with your favorite local conservators and get excited for all of the events we have planned this year!
Shake Shack is in the West Hall of Union Station, near the front entrance. Take a look at the beautifully restored ceiling while you walk through the Main Hall.
Transportation:
Union Station, 50 Massachusetts Ave NE, Washington, DC 20002
Union Station is a stop on the Red Line and is also accessible by the MARC train.
There is a parking garage behind the station where you can pay for parking.
This event is free to WCG members, $5 for guests & non-members.
For more information about this meeting or WCG, please visit our website www.washingtonconservationguild.org