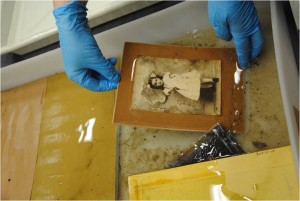 Whether it's a burst pipe or a flash flood, rescuing collections from a water emergency can be a daunting task. Learning to approach a collections emergency with a clear strategy and well-trained team can simplify the response and ensure your institution will recover swiftly to return to its mission.
DATE & TIME: September 28th & 29th – Starts at 9:00 AM. Arrive as early as 8:15 AM to get coffee & bagels. Lunch is provided on both days.
AGENDA:
September 28th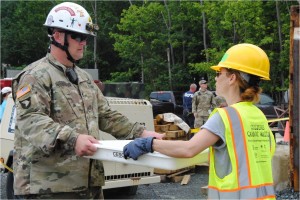 9:00 AM to 10:00 AM      Presentations & Training Scenario
10:00 AM to 3:00 PM      Water Salvage Exercise 1
3:00 PM to 4:00 PM        Review & Discussion
September 29th
9:00 AM to 3:00 PM        Water Salvage Exercise 2
3:00 PM to 4:00 PM        Lessons Learned
LOCATION: Dumbarton House, 2715 Q Street NW, Washington, DC 20007
ADMISSION: $65.00 – Includes food and supplies. 30 people total for the workshop. First come first serve. Contact Linda Gottfried: 216-544-9552
PAYMENTS:
Checks can be sent to:
Linda Gottfried
Rockefeller Building
614 West Superior Ave
Suite 625
Cleveland, Ohio 44133
Credit Cards: lgottfried@aurorastorage.com
Payment must be made NO LATER than Sept 8th or people on the waiting list will get your spot.
Tours of Dumbarton House will be available after the seminar.
TRAINING BY Rebecca Kennedy, Preservation Specialist & Cultural Heritage First Aider, Smithsonian Institution
See here for more information: Water Salvage for Collections Emergency 2017