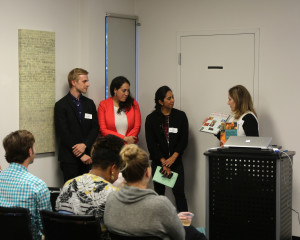 Each year, WCG's Sidney S. Williston Memorial Fund for Interns and Fellows provides up to five interns/fellows with free membership in the Washington Conservation Guild.
Williston Fund recipients receive full membership benefits, and are asked to assist the WCG Board of Directors at one of the eight monthly meetings. This may involve writing a summary of the meeting for the WCG Website, assisting the Refreshments Chair in setting up and cleaning up refreshments, and taking donations at the door. This is a great opportunity for interns and fellows to meet colleagues and get involved with the WCG.
To apply, please visit: http://washingtonconservationguild.org/williston-fund/
Williston Fund winners will be announced at the October WCG meeting.