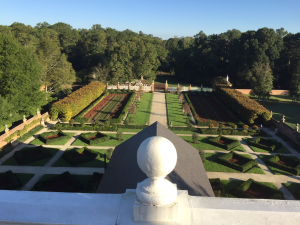 The Conservation Department of the Colonial Williamsburg Foundation seeks applications for post-graduate fellowships in archaeological materials, objects, paintings, textiles, or wooden artifacts conservation to help support Colonial Williamsburg's preservation mission. Regardless of specialty, the fellow will interact with preventive conservation and materials analysis staff.
The one year fellowship is a benefits-eligible full-time position with renewal potential.
Major Job Duties:
-Carry out established conservation procedures, including examination and treatment of Collection material.
-Maintain detailed records of conservation treatments.
-Identify conservation problems, initiate requests, implement solutions under established conservation guidelines, and make recommendations for resolving difficult or unusual problems.
-Laboratory upkeep and maintenance and inventory of materials.
-Outreach activities including public tours.
Job Requirements:
-A Master's degree in art conservation.
-Must be a US citizen or able to work in the US
-Working knowledge of acceptable practices for conservation and maintenance of objects.
-Familiarity with accepted practices for achieving workplace safety.
-Working knowledge of computers and databases.
-Experience with digital photography workflow.
Colonial Williamsburg is an equal opportunity employer. For more information or to apply please visit http://www.history.org/foundation/careers/opportunities.cfm