Jobs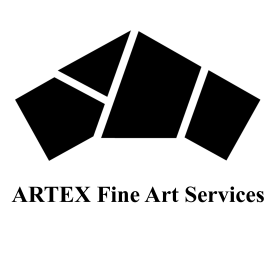 Painting Conservator, 0030-17
Department: DC – Office
FLSA Status: Hourly
Artex is the nation's largest and most comprehensive fine art service provider to museums, galleries, auction houses and private collectors. We specialize in the safe handling of fine art, antiques and museum objects of all kinds. We provide transportation, crating and packing, storage, installation, rigging, and conservation services to museums, galleries, and auction houses as well as private and corporate collections.

The University of Virginia Library seeks a thoughtful and talented candidate for a nine month Graduate Conservation Fellowship at the University of Virginia Library.   The Fellowship is made possible by a generous grant from the Kress Foundation.

The George Washington School of Engineering and Applied Science Department of Biomedical Engineering (BME) is seeking a full-time Post-Doctoral Scientist to help with an NEH-funded research project entitled, "Glass at risk: simple tools for detecting unstable glass in 19th century cultural heritage collections,"  to develop, apply, and simplify a set of imaging methods to characterize glass and its degradative processes.

The Office of Senate Curator has an opening for a collections specialist. This is professional, technical, and administrative work supporting the registration and collections management programs for the Office of Senate Curator on behalf of the Senate Commission on Art. Responsibilities include implementing standards, policies and procedures for the registration, inventory, movement, placement, protection, storage and care of the Senate's permanent collections of art, historical furnishings, and memorabilia.

Conservation Project at the Maryland Archaeological Conservation Laboratory
Maryland Department of Planning/Maryland Historical Trust/Jefferson Patterson Park and Museum
Opening Date:  March 20, 2017
Closing Date:   April 10, 2017
Salary: Not to exceed $7,200; $15/hour
Employment Type: Temporary
Work Location: St. Leonard, Calvert County, MD 

The State Department is looking for a conservator with a broad background who can do some hands on work, but mostly be able to identify conservation needs, write scopes of work, work with conservators around the world to complete conservation work, etc.

Full-Time, Two- year Term with possible extension up to four years
Salary range: $64,650.00 to $84,044.00 / Per Year
Job Announcement Number:  17R-YH-302361-DEU-NMAAHC

Winterthur Museum, Garden & Library seeks two part-time conservation assistants for a two year grant-supported project to clean and lacquer or re-lacquer approximately 500 pieces from its extensive collection of early American silver. Working under the supervision of Winterthur staff in objects conservation, both conservation assistants will first receive training in the appropriate procedures used to remove failed coatings from silver and silver plated objects, gently clean the surface, remove all polish residues, and then lacquer the silver objects through brush or spray application.

The National Archives and Records Administration (Washington DC area) is seeking applicants for the position of Conservator Technician GS-7.
NASM is looking to fill a number of NTE Conservator positions which will be supporting efforts involved in the renovation of the Museum on the National Mall.