News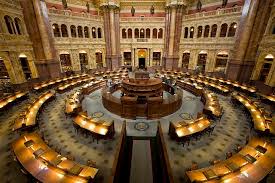 On Tuesday, April 25, 2017, at 2:00 pm in the Library of Congress James Madison Memorial Building, Tom Clareson (Senior Consultant for Digital & Preservation Services at LYRASIS) will present the lecture Open Arms: Expanding the Cultural Emergency Preparedness Community.

Washington Conservation Guild Presents
the Eighth Meeting of our 50th Anniversary Season
Thursday, April 6, 2017at the National Postal Museum
Join us this 50th Anniversary season for the ever popular Intern Talks held in the Discovery Center
Reception: 5:00pm to 6:00pm and Presentations: 6:00pm to 7:00pm
Please be prepared to go through security to enter the museum.

Our apologies, the lecture "Variation and Change: A History of Time-Based Media Conservation"- will not take place.
Lecturer: Ben Fino-Radin
Monday, April 17, 2017, 4:00 pm
Smithsonian American Art Museum, MacMillan Education Center
Link: http://s.si.edu/2nMFmHQ

On Wednesday, April 12, 2017, at 11:00 am in the Library of Congress James Madison Memorial Building, Alberto Campagnolo (CLIR/DLF/Mellon Fellow for Data Curation in Medieval Studies, Preservation Research and Testing Division, Library of Congress) will present the lecture: From Words to Diagrams: An Automated Visualization of Historical Bookbinding Structures. Researchers use both images (pictures and drawings) and verbal descriptions (words) to document artifacts.

Book Discussion Explores How Arab Papermaking Came to Italy
The Arab art of papermaking by hand came to Italy in the 13th century, specifically to the city of Fabriano. In "Fabriano: City of Medieval and Renaissance Papermaking" (Oak Knoll Press, in association with the Library of Congress, 2016) Sylvia Rodgers Albro discusses how the Italian city was well-positioned to develop as the heart of this artisan craft.

The Washington Conservation Guild Presents the Seventh Meeting of our 50th Anniversary Season Thursday, March 2, 2017 at The United States Holocaust Memorial Museum.
Reception from 5:00pm to 6:00pm
Presentation from 6:00pm to 7:00pm, Lower Level in Classroom A.
*Please plan to arrive by 5:30pm when the building closes to the public*

The Society of American Archivists Preservation Publication Award Subcommittee is seeking nominations for the prestigious Preservation Publication Award.  Do you know of an outstanding preservation-related work published in 2015?  Would you like to see the author(s) or editor(s) recognized for contributing to preservation and the archives profession?  Please consider submitting a nomination prior to the deadline of February 28, 2016.

On January 13, 2017, Elisabeth West FitzHugh died at the age of 90 in Mitchellville MD. Elisabeth lived in the DC region since 1956. She was born on July 30, 1926 in Beirut, Lebanon. She gained her B.A. in Chemistry Vassar College in June 1947 and her M.S. in Archaeology of Western Asia at the University of London Institute of Archaeology, June 1954.

Washington Conservation Guild Presents the Sixth Meeting of our 50th Anniversary Season: "You've come a long way baby"
What was conservation in DC like in 1967 and what will the next 50 years hold for our organization and the conservation field? How has WCG evolved to serve our members? What do our presidents remember about the decades?
In November, the WCG held their meeting at the Walters Art Museum where the Walter's Painting Conservation Staff –Eric Gordon, Head of the Department, Karen French, Senior Conservator, and Pamela Betts, Associate Conservator –presented their on-going treatment of three Italian wall panels or spalliere.