Volunteer Opportunities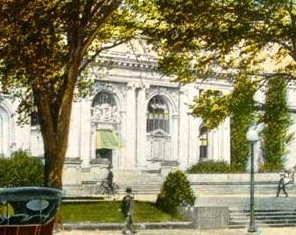 It's that time of year again! Howard Wellman will be taking the Outreach Booth to the annual Big Build event at the National Building Museum, 10am-4pm Saturday Sept 21st.

The WCG Angels Project 2013- Saturday, May 18th – Baltimore, Maryland!
Space is limited- sign up early!
WCG is pleased to announce that the Washington Conservation Guild Angels project will partner with the Registrars Committee of the American
The Outreach Booth will be at the St Clement's Island / Potomac River Museum Antiques Fair again this year. Howard needs volunteers to help talk with people about conservation. It's January 26, from 10 am to 4 pm, St Mary's County, MD. Can you lend a hand? Please contact Howard at wellmanconservation@comcast.net.