Workshops & Conferences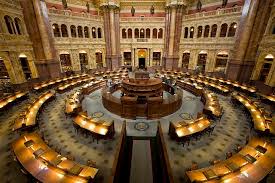 Cultural Heritage and Data: The Role of Research Infrastructures
Monday, December 5, 9:00-5:00 EST, at the Library of Congress
Tuesday, December 6, 9:00-4:00 EST, at the Smithsonian Institution

December—Washington, DC Registration deadline: Friday, November 18
Conservation Strategies for Archaeologists
Washington, DC—December 5-6, 2016

Do you preserve leather in your conservation practice? Have you wondered about what it really takes to turn animal skins into usable leather for garments, tools, or book covering? Gain hands-on, practical experience and insight into leather production at the Brain Tanning Buckskin – Natural Leather Making workshop hosted by Ancestral Knowledge. 

Historic Congressional Cemetery, partnering with the D.C. Metro Chapter of the Association for Gravestone Studies, will be hosting Operation Conservation with Jonathan Appell, a workshop to provide educational outreach for those in our area who are interested in cemetery conservation.  The workshop, open to a limited number of attendees, will  provide hands-on experience

Illumination of Museum Collections: Optimization of the Visual Experience
National Gallery of Art, Washington, DC
November 10, 2016
$139 AIC members; $199 non-AIC members


On Monday, March 7, 2016, at 3 pm join us for Lecture and fit test by Amber Carlberg, CIH, CS­P; National Institute of Standards and Technology. Presented by the Washington Conservation Guild, the American Industrial Hygiene Association, Potomac Section, and the Health and Safety Committee of the American Institute for Conservation.

Virginia Association of Museum's Annual Conference will be held in Williamsburg from March 12 – 15, 2016. VAM has added a student research session to the conference!

Students hold the key to the future of our professional community. Representing a diverse array of academic fields, students are engaged in the classroom and as museum interns, doing research, producing exhibitions, developing education programs, recording oral histories, and creating web content, and more.

Next year marks the 50th anniversary of the 1966 National Historic Preservation Act. The law responded admirably to the many challenges facing our nation's historic patrimony 50 years ago. As our nation celebrates the law's half-century mark, the question arises – what will the next half-century hold for historic preservation policy and professional practice in the United States?