Archive September 2017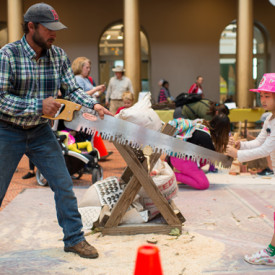 The Big Build at the National Building Museum is taking place on Saturday, October 14th. This is an exciting event for children to learn about construction, architecture, crafts and conservation, and we need your help at our booth.

Thursday, October 5th 2017 at The David and Fela Shapell Family Collections, Conservation and Research Center of The United States Holocaust Memorial Museum.
Reception: 4:30pm to 5:30pm
Brief Presentation and Tour of Facilities: 5:30pm to 6:30pm

Each year, WCG's Sidney S. Williston Memorial Fund for Interns and Fellows provides up to five interns/fellows with free membership in the Washington Conservation Guild.