Events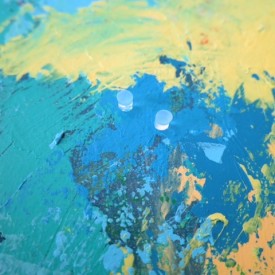 Lecture on December 8, 2016 at 4:00 pm in the MacMillan Education Center at the Smithsonian American Art Museum
https://www.facebook.com/events/227775290992091/
This public lecture by Daria Keynan is being given in conjunction with the workshop "Cleaning and Conductivity: New Methods for Treating Paintings, Works on Paper and Textiles" at the Lunder Conservation Center. The workshop is full, but more information can be found by going to the AIC Courses website.

This Wednesday, November 30th Caring for Textiles invites you to a Studio Open House
please join them between 1-8pm, to see local friends and their current projects!
3924 Ingomar St. NW, Washington DC 20015
the closest Metro is Friendship Heights, on the Red Line
ample street parking is available
RSVP's are appreciated: 202-362-1941

As part of our 50th year anniversary celebration, the Washington Conservation Guild has been given the exciting opportunity to visit Glenstone in Potomac, Maryland on Saturday October 22 at 2:00 for an exclusive guided tour with our fellow member, Steven O'Banion, Glenstone's Director of Conservation. We are happy to offer this tour to our current members (so please join or renew your membership if you haven't already). 

"Conservation of Our Collection: Claggett Wilson"
Thursday, September 28, 2016, 4:00 pm
MacMillan Education Center
Join paper conservator Catherine Maynor as she discusses artist and D.C.-native, Claggett Wilson; she will focus on his watercolors both as works of art and as documents of wartime trauma.
For more information, see the SAAM calendar
http://s.si.edu/2cWgyWI

The Advisory Council on Historic Preservation (ACHP) is pleased to make you aware of an event at the U.S. Capitol Visitor Center that commemorates the 50th anniversary of the passage of the National Historic Preservation Act in Washington, D.C., on Friday, September 23. The "Preservation Day" event for the general public, which will take place from 10 a.m.

Thursday, September 22, 2016, 4:00 pm
Smithsonian American Art Museum
McMillan Education Center
This presentation by Chris Stavroudis will introduce the various uses of silicone solvents to conservators in both theory and practice and will review the formation and uses of emulsions, both conventional and micro- emulsions.

A collaborative professional seminar focused on controlling health and safety risks from preparing, treating, managing, and exhibiting artistic, historic and natural science collections will be offered by the Potomac Section of the American Industrial Hygiene Association, the Washington Conservation Guild and the Smithsonian Institution's Office of Safety, Health and Environmental Management.

The Library of Congress Conservation Division is pleased to announce a lecture given by Rachel Wetzel, Photograph Conservator, Conservation Center for Art and Historic Artifacts, on "Conservation Science and the Daguerreotype: Preserving Our Earliest Photographic Treasures" Thursday, September 1, from 10:00 – 11:00 am, Library of Congress

Join us on July 7, 2016 at 4:00 pm in the MacMillan Education Center
at the Smithsonian American Art Museum
to hear Dragan Espenschied, Rhizome's Digital Conservator, speak about his work.
The preservation and re-staging of artworks created for computers and networked computers has proven challenging for collection caretakers. "Software" seems to be abundant and fluid outside of memory institutions, upon entering it appears scarce and incredibly complicated.

The Library of Congress Conservation Division is pleased to announce a lecture given by Paul Messier, Head, Lens Media Lab, Institute for the Preservation of Cultural Heritage, Yale University, on "Expressive Dimensions of Photographic Paper" Tuesday, July 12, from 10:30 – 11:30 am, Library of Congress James Madison Memorial Building, Pickford Theater (Third Floor), 101 Independence Ave SE.